Welcome to the June 1 2012 Biblioblog Carnival; this is my Future Self 'n' Me blogging from the future.
"I going down to the Biblioblogs, Gonna have myself a time. Friendly faces everywhere, Humble folks without temptation."
And so, without further ado!:
JEWBILEE, OR OLD TESTAMENT/FIRST TESTAMENT/HEBREW BIBLE
James Bradford Pate on Psalm-75,  Psalm-76,   Psalm-77, and  Psalm-78
Cory Taylor on how the Exodus never happened and why don't we have a culture war about that
Cory Taylor on Isaiah 40 in the LXX and the Synoptics
Chris Heard back posting at Haggaion, posting of links to his teaching slides on Hebrew prepositions, complete with quizzes.
Duane Smith on Deuteronomy 8:15
Duane Smith on Genesis 3 & Divine Duplicity
John Byron informs of a good reason to learn Hebrew
Theophrastus on Moses and the Women's Yiddish Bible
Theophrastus on a modern Jewish  Translation of Exodus 19:3
JK Gayle on the problems of Transliterating Savuos and Pentecost
Theophrastus on Daniel 3:21 and Anachronism
Victoria Gaile Laidler on Psalm 1 and Poetic Forms
Craig R. Smith on the Decalogue, Idolatry, and Inclusive Language
Brian LePort on the-historicity-of-Adam-series for the month of May.
Brian LePort's series on John H. Walton and Genesis.
Scot McKnight:  Supersessionism is not biblical
"SUPER BEST FRIENDS, or otherwise known as New Testament Studies"
Victory Gaile Laider on Writing and Reading About Paul
Jim West comments on the Evangelical Exegetical Commentary of 1st-3rd John
Mike Koke had a series on Secret Mark
JRDKirk: Did Jesus ransom us from Guilt or Slavery?
Richard Fellows  on the use of Latin first names in the New Testament
Scott Rice on Ben Meyer's take on Augustine and Romans 5
Brad provides some reflections on New Testament Ethics
James Bradford Pate contends that Q is something straight out of Imagination Land
 James Bradford Pate blogged through Ben Witherington III's The Christology of Jesus.
"The China Probrem", Or Archaeology
The recently announced Bethlehem "fiscal bulla":  (Jim West ),  (Leen Ritmeyer ) and (Luke Chandler)  (Duane Smith )
James McGrath ponders what the Khirbet Qeiyafa Model Shrines have to do with Ancient Near Eastern culture and the Bible.
James McGrath on an auction for Early Jewish Christian/or/ Manichaean-Manuscript
John Bergsman on the inscription found mentioning bethlehem
Michael Barber on the first copy of Nehemiah found
Claude Marriottini posted on on the Mattanayahu Seal
"More Crap," I mean Uh, Theology and Ethics
Kait Dugan on Patriarchy and Kenosis
Eric Ortlund on Thomas Kinkade as Horror
Travis McMaken celebrates Karl Barth's Birthday (just not a Benihana's!)
Jim West conspires with the other Barthians of the Biblioblogs to recognize the anniversay or the Declaration of Barmen
John Stackhouse argues that Analytic Thinking keeps us "Christian Rock Hard" and not make us want to say "Go God Go"
Rachel Held Evans on N.T. Wright's Scripture and the Authority of God
JK Gayle's discussion of Grace Ji-Sun Kim's work, "The Grace of Sophia: A Korean North American Women's Christology
J Kameron Carter on Theology and the Weapons of Freedom
Amanda Mac is trying to work on the gaps her theological education thus far
Anthony Paul Smith takes John Milbank to task for his low opinion of theo-bloggers
Roland Boer's take on Adam Smith's founding mythology
The 11th Commandment according to Scott Bailey: Thou shalt not commit logical fallacies
Tim offers a theological reflection on Trayvon Martin and violence
Scot McKnight:  Supersessionism is not biblical
Homebrewed Christianity offers some different ideas about Big Gay Al's Big Gay Boat Ride
Joel Watts' Open Letter to Whiners Who are offended by Homophobes in Christianity
What do you know about the Ferengi-religion in Star Trek: Deep Space Nine?
"A Ladder To Heaven," Or Was that the Patristics?
Amanda Mac on 10 reasons why Christians shouldn't read the Patristic Fathers
Brian LePort on Clement-of-Alexandria
Scott Rice on Ben Meyer's take on Augustine and Romans 5
Sonja of Women In Theology  shares  Litany of women for the church
Really, every one just wants to know, was Doctor Who really at the Council of Nicea? 
"Gingerkids," or  Bibliobloggers Writing on Culture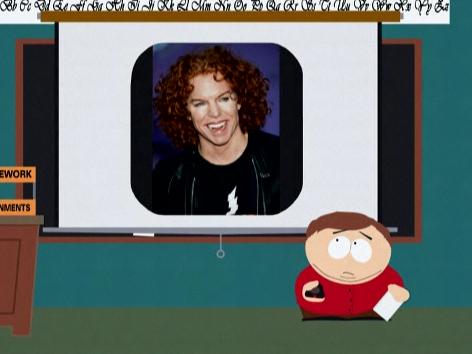 What came to be an unnoticed but prominent topic around the Biblioblogs was the religion of Islam; here are a few samples. My apologies in advance, no pictures of the Prophet are allowed here:
Roland Boer on the Origin of veils
RJS on Abraham, Isaac and Jacob for Normal People
Zizek on the Power of Women in Islam
My response to Zizek's take on women in Islam and Judaism
John Dave Medina on Islamic Diversity
Jim West on the SBL and the Society for Quranic-Studies
"Awesome-O 5000" Or Technology and Other Random News
Jim Linville's ideas for Vacation Bible School; one can only hope that he feeds Starvin Marvin some cookies!
Timothy Gombis and
Mark Stevens  "Now Have 0 Friends" since they don't want seminarians and biblical studies students on Facebook during class!
Eisenbraun's has just announced Stanley's Cup
Theophrastus's "Royal Pudding" on Elizabeth II Commemorative Bibles
Suzanne McCarthy on Knox Seminary's exclusion of Women at the Doctoral Level
And what in the world? Is Logos Bible Software really teaming up with Knox Seminary to charge women more for the program? These guys are more like Chef, believing that every women is a Succubus!
Lastly, on a more serious note:
Let us please remember the families of theologians: Walter Wink and
Related articles