Unseating The Chairs Of Hierarchy Through Trinitarian Rhythm!
And Mary said, "My soul magnifies [YHWH], and my spirit rejoices in God my Savior" […] He has brought down the powerful from their thrones, and lifted up the lowly."- Luke 1:46-17;52
Merry, Christmas, one and all, and goodwill towards men ….and women (thank you, Batman Returns)!
Today, I would like to reflect on the Trinitarian logic of Mary's Song, in her praise for YHWH and what YHWH does for the faithful in Israel and Judah. Mary's song is not unlike Hannah's Prayer in 1st samuel 2. How many Christians got to hear Hannah's name mentioned from the pulpit? Hummm, anyone? Anyone? Anyone?
Normally, when we read Luke 1, Hannah is an after thought, but, like Mary, they have a YHWHistic spirituality that allows them to see things that God is going to do. The passages I briefly quoted do actually go together, and should not be separated arbitrarily (as some do with spirit/body). Mary's spirit rejoice IN God; Mary is just not the passive recipient of divine action. The Blessed Mother's Yes to God's spirit, as well as her joy in knowing who God is and what God is going to do. It is this joy as a gift from the Spirit of God that is something that is not kept to Mary's self, but that is shared with, with persons like her cousin Elizabeth, who's child leaped for joy in her womb (Luke 1:39-45).
Meanwhile, Elizabeth's husband, the priest Zechariah's like:
Now, like Zechariah back then, there's a lot of well meaning folks who get offended when someone brings up perichoresis as a divine dance, and they start falling out of their chairs.
They claim there's an "AGENDA" behind Christians and theologians viewing perichoresis as a dance since it's not "historical" trinitarian language. Uh hmmmmmmmm okay, right dude…..
Perichoresis doesn't mean dance in the Greek, it's vaguely related to another term, yes we get it! However, Perichoresis has historically been translated into not ONE, BUT TWO Latin words.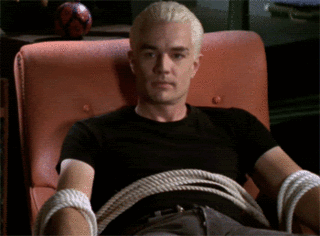 Leonard Boff notes this, and argues that circuminsession, "derived from sedere and session, being seated, having its seat in, seat." (Trinity and Society, page 136). It is this vision of communion, of sitting in YHWH's life and God being seated in our everyday existences that inspire a Christian vision for liberation from oppression, and a liberation for justice.
Of course, when the "orthodox" gatekeepers use scare words like "social justice," "feminists" or "liberationists," they make their displeasure obvious. The gatekeepers show their pettiness (much like their forefather Zechariah) in showing shade for others' joy:
No doubt that arguments against Perichoresis/Circuminsession as dance come from a place that fears change, but language changes, the Trinity for Christians is a historical truth inspired by revelation in God's Word, Jesus Christ, but the language throughout the centuries used to convey such a mystery is limited and changing. Mary's, Elizabeth's, and the child John the Baptist's resounding joy in the form of dancing with the divine:

This dancing is out of joy that only YHWH can provide, the freedom from the thrones and hierarchies of this world. Advent is that radical season where Transcendence has arrived, where we experience the movement of the Triune God in the universe, as the Most Moved Mover works through the bodies of the poor, women, and children. Evangelist Billy Graham once asked, "Can you see God, can you see Him? We can't see the wind, but we can feel the effects of the wind." Not only can dances of the Spirit be found in charismatic and Pentecostal churches, but also in homeless shelters and in prisons and in public schools where God is leading people to take care of the less fortunate. And that is truly something to dance and celebrate about.
RANDOM DANCING GIFS!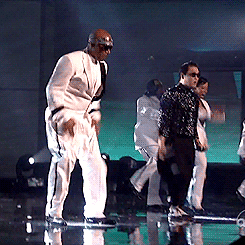 .