The trailer for the 2011 Green Lantern movie will premiere before the new Harry Potter flick, opening Nov. 19. A while ago here, i predicted that the Green Lantern movie would likely suck.Today, I have revised my opinion, to be a bit more hopeful. Since my last discussion of the film, the costume that was shown has turned out to be a rough draft. A few high-res images have been released. Oh, and I got to go to New Orleans and be an extra in the movie itself. I can't tell you anything about it, but if that scene makes it in, I should be pretty recognizable.
I now proffer that the Green Lantern movie will likely not suck at all. I am staking a lot on this, and I have learned from previous movies baring the name of beloved comic characters (Hulk, anyone), that just because we like the comics, doesn't mean we will like the movie. But here are some sweet tidbits from the movie. Enjoy
This is Ryan Reynolds and Blake Lively as Hal Jordan (Green Lantern) and Carol Ferris (Hal's boss and love interest – and later, a villain)
Here is a pic of the proto-costume. I understand that this is not the final version, but a sort of half-way point as Hal gets used to using the ring. The final costume should look like the comic version, sans white gloves.
This is a pic of the power battery that Green Lantern will use to charge his ring.
Here is concept art of the Green Lantern homeworld, OA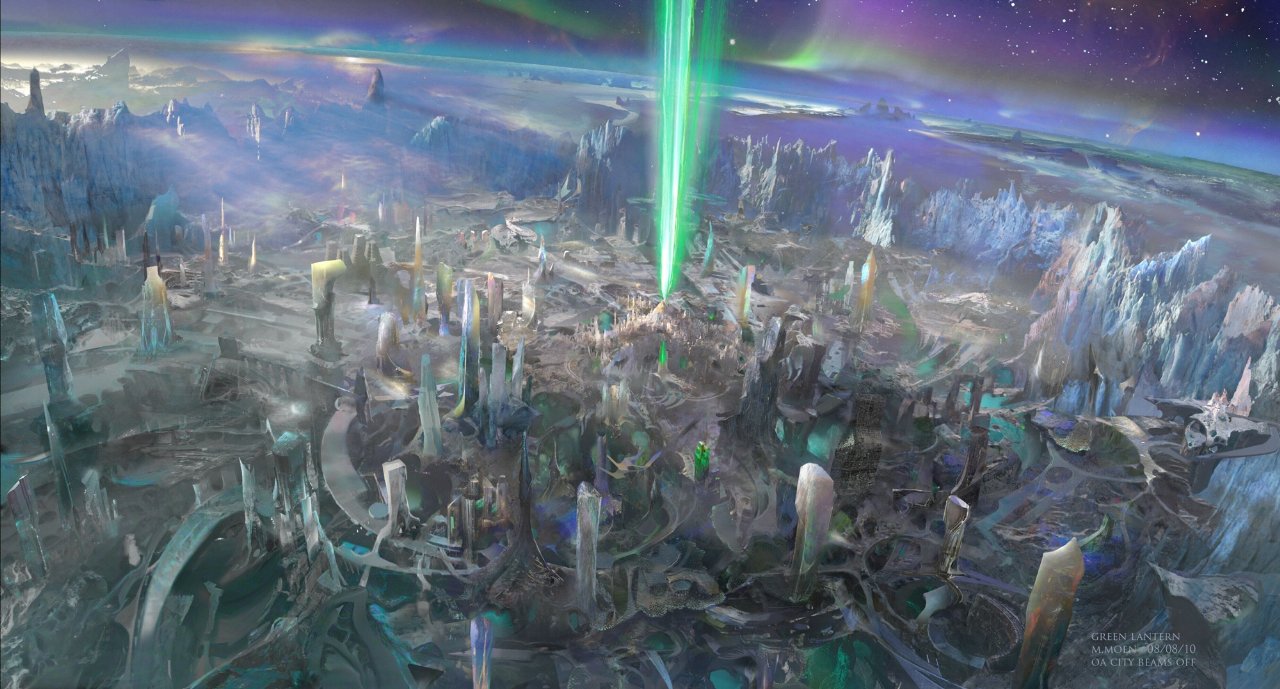 And finally, here is a pic of Reynolds (Hal, Green Lantern) and Nick Jones, who will play John Stewart (Green Lantern and vehicle for poignant race discussions in the 70's)