There's a question that has been bothering me for a few weeks, over a month now since I both finished the Hunger Games trilogy as well as saw the midnight showing of the movie.
Besides Peeta and Gale, Finnick is one of the most popular characters in the Hunger Games trilogy in my guesstimation. He's young (but older than Katniss), tall, and snarky.
There's an assortment of actors  that could land this role; recent rumors have TwiHards in the lead with Robert Pattinson (praying this won't come to fruition).
This issue is important to a lot of people so here goes the poll; who would you, Political Jesus fan, and Hunger Gamers,
Jensen Ackles of SUPERNATURAL(TV series):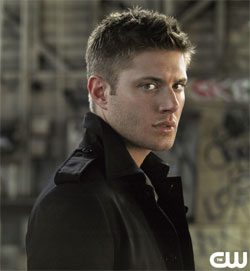 Robert Pattison of Twilight:
Alex Pettyfer of I AM NUMBER FOUR and BEASTLY
Or Maybe there is someone I forgot?
Take the poll; vote as many times as you would like!:
[poll id='1′]
P.S. If I forgot to mention someone, please comment in the comment section!